Ep. 03: Ariel by Donna McDonald
Where Nanobot Tech Meets Werewolf Romance.
3 years ago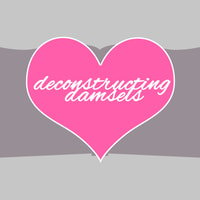 Episode Notes
Dr. Ariel Jones from scientist to nanowolf in a single day. And mates up after quick rut cause itches need scratching. The episode explores all the WTFery in a single take while forgetting the main plot.
Featured Podcast The FrankenPod
Support Deconstructing Damsels by donating to their Tip Jar: https://tips.pinecast.com/jar/deconstructing-damsels
Find out more at http://damselspodcast.com