Episode 23: Let it Shine by Alyssa Cole
a year ago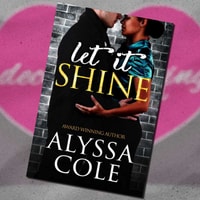 In this Leap Day episode, Jessica takes a look at Alyssa Cole's "Let it Shine", the tale of Sophie - a well-rounded, strong-willed firestarter navigating 1960s Virginia as a black woman. Will Sophie get her HEA with jewish boxer Ivan, or will the prejudice and hate for interracial couples break them apart? Listen to find out!
CONTENT WARNING for this episode: Racism, Racial Injustice/Violence, Gendered Violence, Reproductive Violence/Loss of Child
This episode's promo features "Make it Modern".
Our Top Patreons this time are: Dee Em Elms What's Her Name
The show music is "Crazy Glue Instrumental" by Josh Woodward. Used with permission.
Find us on Patreon at http://patreon.com/damselspodcast. and on Twitter at @damselspodcast.
Support Deconstructing Damsels by donating to their Tip Jar: https://tips.pinecast.com/jar/deconstructing-damsels
Find out more at http://damselspodcast.com